George Michael has died
2016-12-26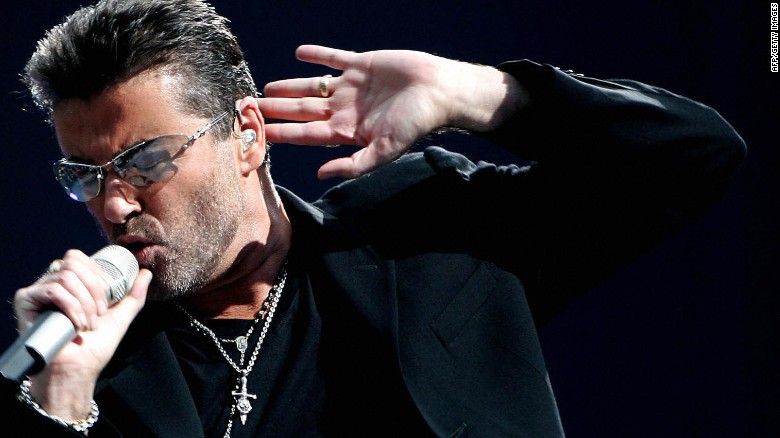 British pop star George Michael, the musician who first shot to fame with the 1980s duo Wham!, has died, his family said in a statement. He was 53 years old.

"It is with great sadness that we can confirm our beloved son, brother and friend George passed away peacefully at home over the Christmas period," said the statement which was released by Britain's Thames Valley Police.

Wham! scored big with hits such as "Wake Me Up Before You Go-Go" and "Careless Whisper."

Michael went on to a successful solo career; his 1987 debut album "Faith" sold more than 10 million copies. Many of his hits with Wham! and as a solo artist, are still well-known decades later.

n a statement, Thames Valley Police said: "At this stage the death is being treated as unexplained but not suspicious." The agency said police were called to a property in Goring-on-Thames shortly before 2 p.m. on Sunday and confirmed the death of a 53-year-old man at the scene.

Condolences poured in on social media.

Andrew Ridgeley, the other half of Wham!, expressed his grief on Twitter, saying he was "heartbroken."

Singer Bryan Adams tweeted: "Such an incredible singer and a lovely human being, far too young to leave us."

Comedian Ellen DeGeneres said Michael "was such a brilliant talent. I'm so sad."

Singer Elton John said he "lost a beloved friend - the kindest, most generous soul and a brilliant artist. My heart goes out to his family and all of his fans."

The two-time Grammy Award recipient's career spanned several decades, during which he "became one of the most beloved pop craftsmen and respected entertainers," said Neil Portnow, president/CEO of The Recording Academy, which awards the Grammys.

"From the enormous success he achieved with pop duo Wham! to his influential solo career, his extraordinary talent had a profound impact on countless entertainers worldwide, and his creative contributions will live on forever," Portnow said the statement.

In 1998, Michael told CNN in an exclusive interview that he was gay.

"This is as good of a time as any," he told CNN's Jim Moret then. "I want to say that I have no problem with people knowing that I'm in a relationship with a man right now. I have not been in a relationship with a woman for almost 10 years."

Michael's comments came shortly after he was booked for an investigation of misdemeanor lewd conduct and released on $500 bail. The singer was alone in the restroom of a Beverly Hills park when an undercover officer saw him allegedly commit the act.

Michael, whose real name was Georgios Kyriacos Panayiotou, apologized to his fans for the alleged incident. He said he hoped they would stand by him.
In her condolences, pop star Miley Cyrus tweeted: "Thank you for your radical activism in the LGBTQ community!"