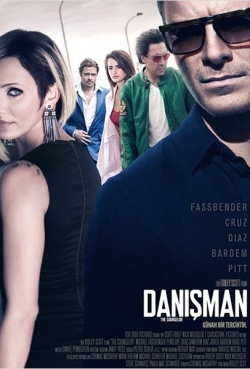 The Counselor (2013)
Director :

Ridley Scott

Scriptwriter :

Cormac McCarthy

Production :
Chockstone Pictures
Cast :

Michael Fassbender

,

Penélope Cruz

,

Cameron Diaz

, Brad Pitt,

Natalie Dormer

Release date :
29 Nov 2013
Genre :
Thriller / Drama
Duration :
1hr 51min
Country :
United States
Website :
No Country for Old Men, Child of God gibi romanların yazarı Cormac McCarthy´nin senaryosundan Ridley Scott tarafından hayata geçirilen filmde bir çok ünlü oyuncular başrolde.
Movie Synopsis
Uyuşturucu işine karışan bir avukat, işlerin sarpa sardığını görünce geri çekilmek ister, fakat artık çok geçtir. Olaylar onun boyunu çok aşmıştır...
Trailer of The Counselor
Watch the trailer and videos of the movie here :